Cabana Cerbul Avrig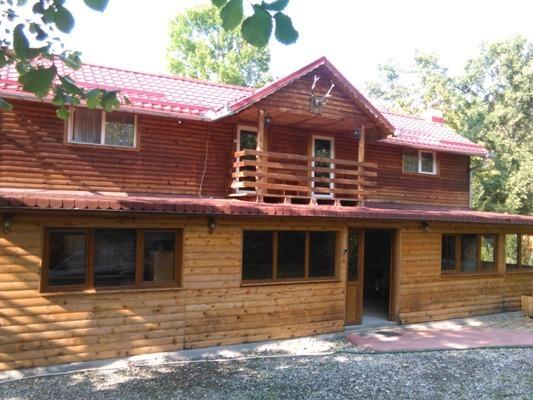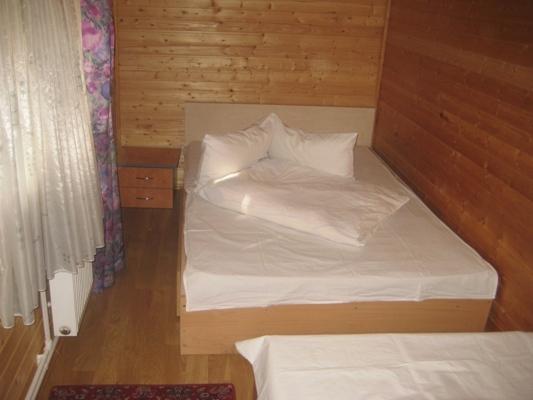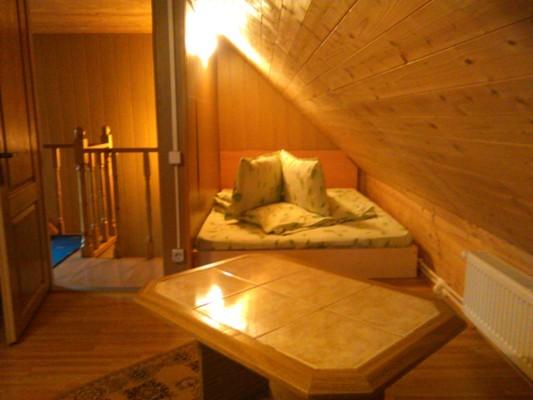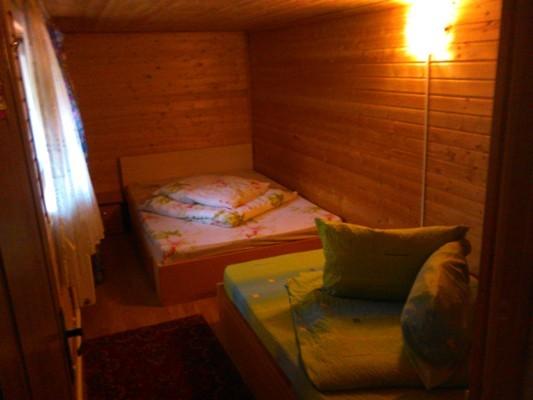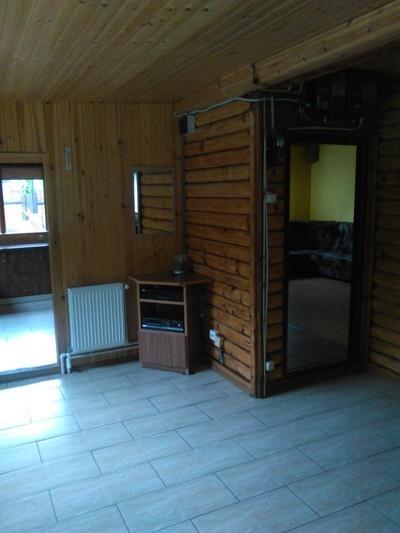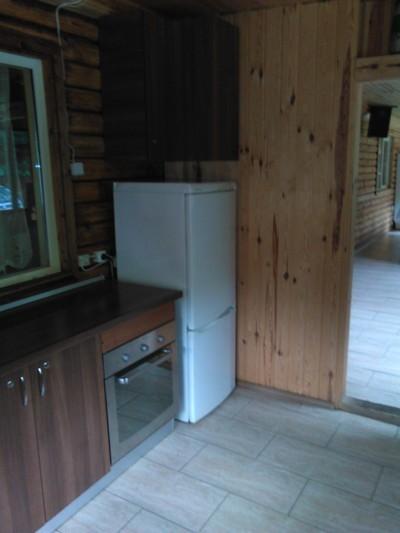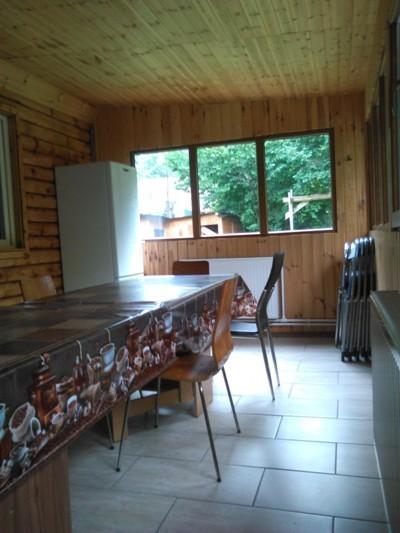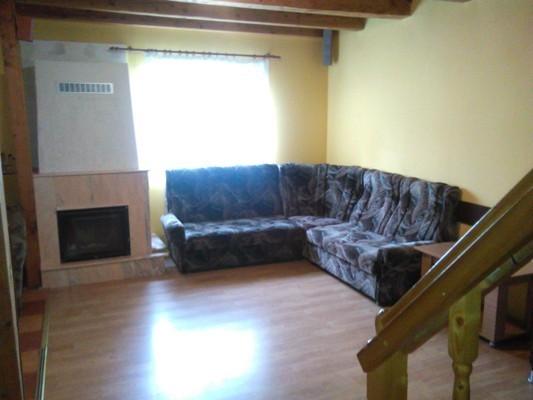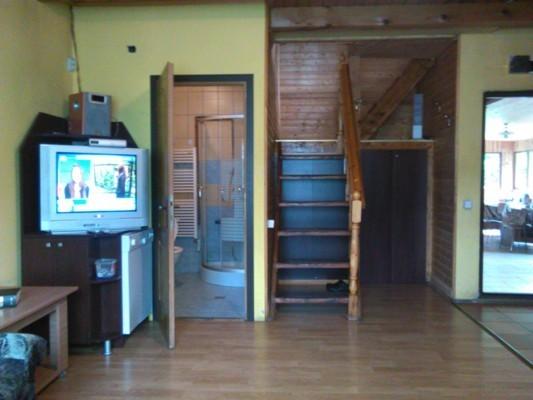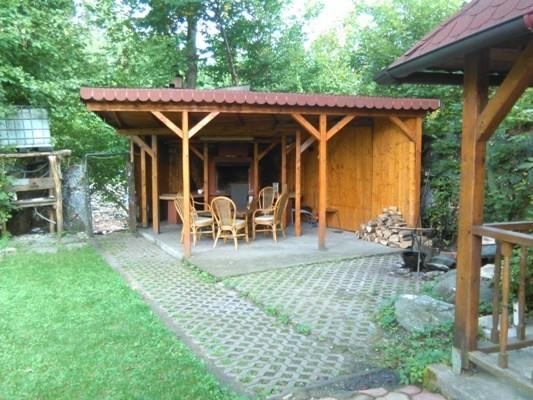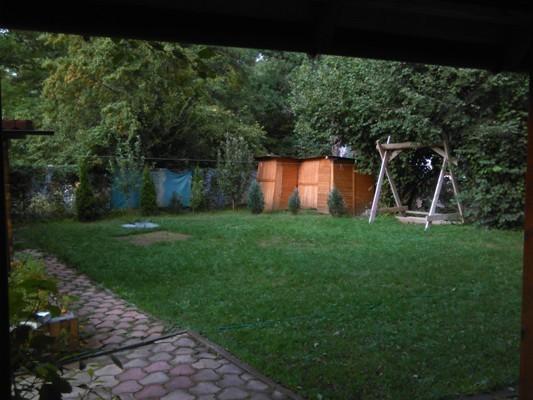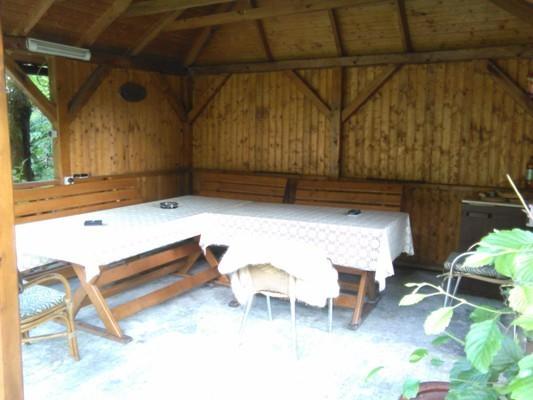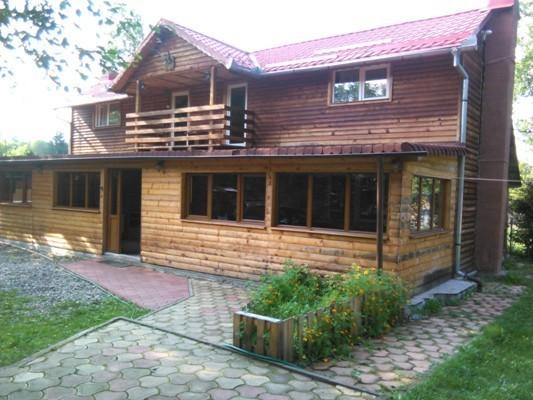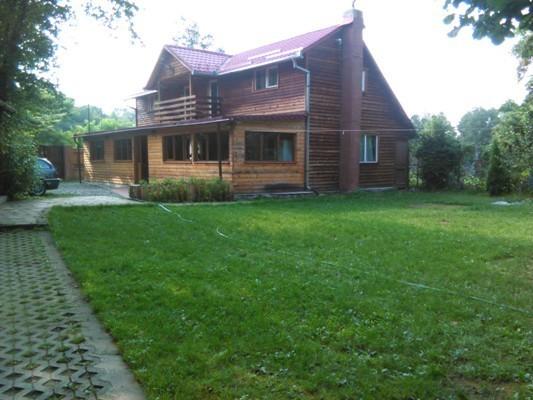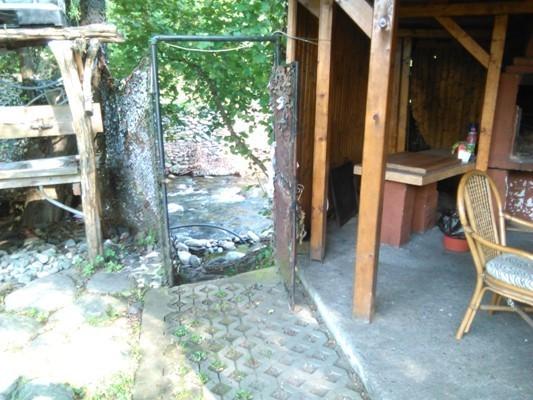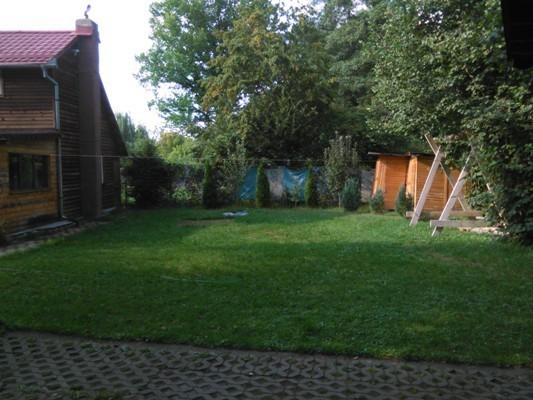 Descriere Proprietate:
Situata pe valea Avrigului la 22 km de Sibiu, la 8 Km de la Dn Sibiu-brasov(calea ferata), drum asfaltat, intr-o zona montana, cabana are iesire la rau, ferita de zgomotul traficului orientata spre muntii Fagaras, locul ideal pentru relaxare si distractie. Natura, raul si brazii din imprejmuiri confera o nota de intimitate, un aer curat si o liniste interioara. Locația este noua si dispune de 4 dormitoare la etaj cu 2 paturi duble in fiecare camera(16 pers). 2 livinguri cu colțari, (pentru încă 4 pers cu acceptul proprietarului), un spațiu generos de servit masa si dans, șemineu cu încălzire centrala cu circuit dublu pe curent si lemne + o soba de teracota independenta mare pe lemne, 2 bai moderne cu apa calda permanent, cu cădite de dus, 1 bucătărie mare la parter utilata complet. Capacitate max. 20 persoane. Bucătăria este dotata cu 2 frigidere, mașina de spălat vase, 2 filtre cafea, 1 cuptor cu microunde, 2 prăjitoare de pâine, 2 sandwich-maker, fierbător de apa pentru ceai, vesela completa(atât pentru interior cat si pentru exterior), 1 răcitor tip frigider de capacitate mare in filegorie. In spațiul acoperit de la grătar este amplasat si un aragaz cu butelie pentru a prepara minuturi. Cabana este dotata cu 2 televizoare in livinguri cu antena Digi Tv. Suprafața terenului este de 600 mp, cu parcare proprie in interior pt. 6 mașini. Cabana dispune de un loc generos acoperit pentru grătar, un aragaz cu butelie, un spațiu amenajat pentru pregătit ceaunul, de asemenea o filegorie mare pentru servit masa amplasata intre cabana, grătar, loc de joaca pentru copii, leagăn, terenul verde se poate folosii pentru un mini fotbal, volei, tenis cu piciorul sau alte activități. Capacitatea totala de cazare este de 16-20 persoane.
About Your Property:
Situated in the valley Avrig 22 km from Sibiu, 8 Km from Dn Sibiu, Brasov (railways), paved road in a mountainous area, cottage bordering the river, away from traffic noise oriented Fagaras mountains, ideal for relaxation and fun. Nature, river and trees in the enclosures gives a touch of intimacy, clean air and tranquility. The location is new and has 4 bedrooms upstairs with 2 double beds in each room (16 persons). 2 living with crampons (for another 4 person with the consent of the owner), a generous dining and dancing, fireplace with central heating dual circuit on current and wood + a tile stove independence large wood, two modern bathrooms with water central heating, with shower, one large kitchen downstairs equipped. Max. 20 persons. The kitchen is equipped with 2 refrigerators, dishwasher, 2 filters coffee, one microwave, two toasters, two sandwich-maker, kettle for tea, utensils Full (both interior and exterior), 1 cooler type large capacity refrigerator in filegorie. In the area covered by the grill is located and a canister stove to prepare minuturi. The chalet is equipped with two televisions in living rooms with Digi TV antenna. Land area is 600 square meters, with parking inside pt. 6 cars. The cottage has a large covered barbecue, a gas stove with cylinder, a space arranged for ready cauldron also a filegorie big dining room located between the cottage, grill, playground, swing, green pitch it can be used for mini soccer, volleyball, foot tennis or other activities. Total accommodation capacity is 16-20 persons.
Entertainment & Family services:
Avrig, Sibiu 555200, România
Ascunde numereleAfişează numereleHide numbersShow numbers