Casa Anca Hațeg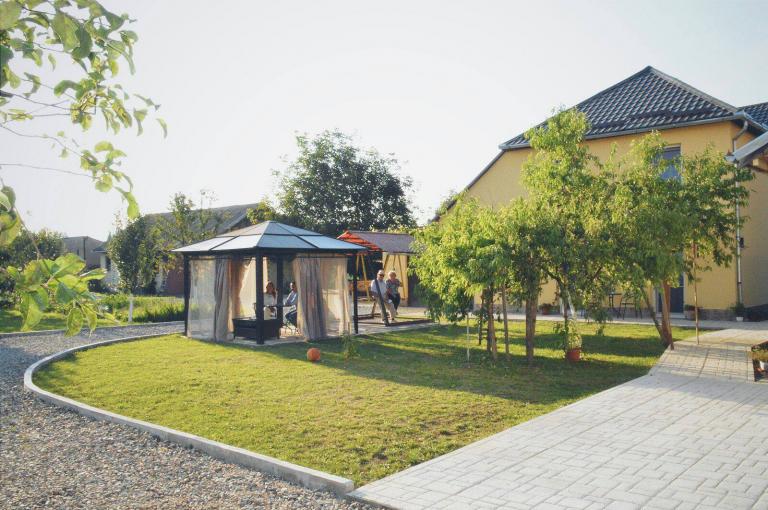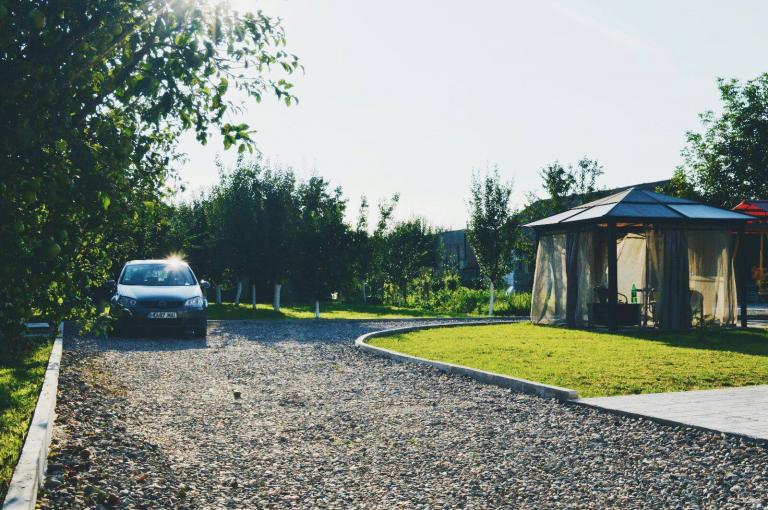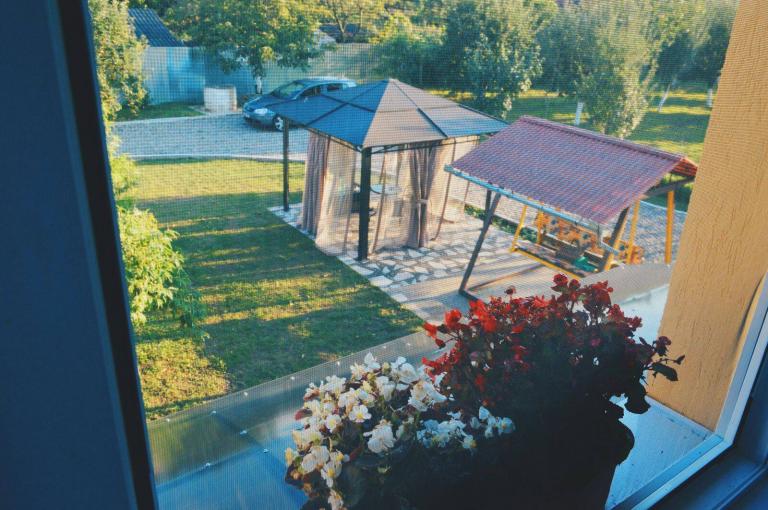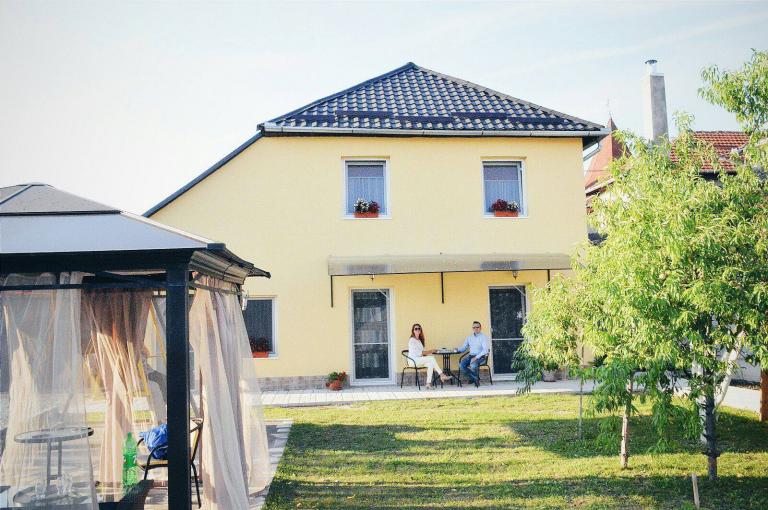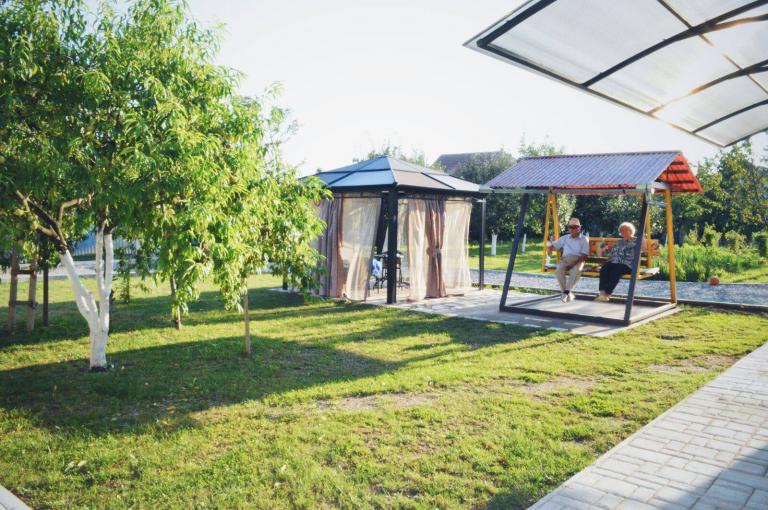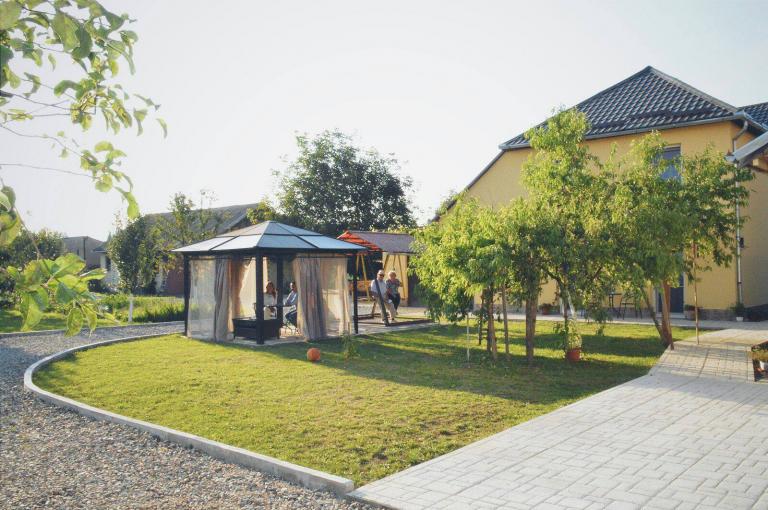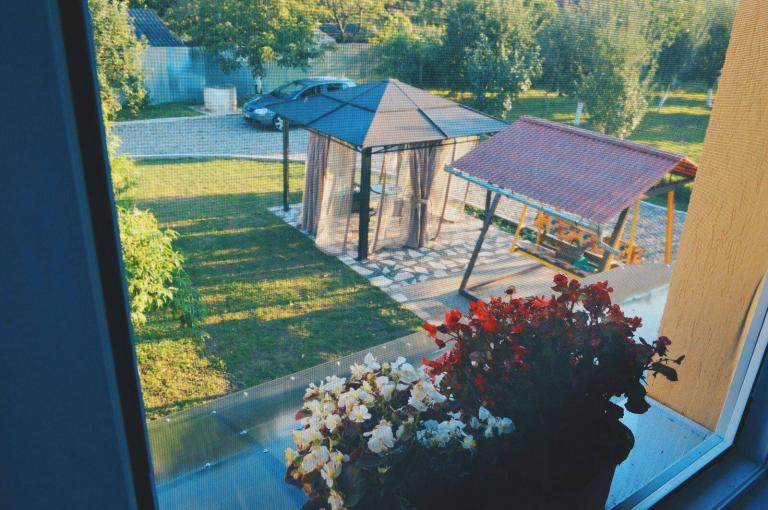 Descriere Proprietate:
Casa Anca este o proprietate de familie, nou amenajată separat de locuința principală, asigurând un cadru intim pentru turiști, într-un decor natural generos, ideal pentru liniște și relaxare, la poalele munților Retezat. Situată într-o zonă liniștită a orașului, aici puteți beneficia de ambianța deosebită realizată prin amenajarea unor spatii generoase de cazare, odihnă și relaxare dotate corespunzător, fiecare cameră matrimonială având baie proprie, TV LED, internet wireless, living spațios cu loc de luat masa , bucătărie complet echipată, terasă acoperită, pavilion modern, balansoar și grătar în curtea interioară. Mașinile dv. Pot fi parcate în siguranță în locul special amenajat, în incintă. Locația se află în Hațeg-inima Tării Hațegului, la 5 minute (pe jos) de centrul orașului într-o zonă liniștită și sigură, la distanțe accesibile de toate obiectivele turistice și religioase din zonă: - mănăstirea Prislop - 14 km, - biserici construite de seniorii feudali, care se bucurau de privilegii ereditare: biserica de piatră din Densus, cea mai veche biserica din Romania unde se mai tin slujbe - 10km biserica de piatră din Sântămărie Orlea din sec.xiii si castelul Kendeffy construit în 1702 în stil baroc - 2km biserica din Strei construită în stil romano-gotic - 10km biserica de piatră din Sânpetru 7km biserica medievală din Ostrov - 12km - mănăstirea Colț - 17km - Geoparcul dinozaurilor și Casa dinozaurilor pitici; - Rezervația de zimbri de la Hațeg - Muzeul Țării Hațegului - Situl arheologic de la Ulpia Traiana Sarmizegetusa, capitala Daciei romane - 15 km - Situl arheologic de la Sarmizegetusa Regia, capitala Daciei - 45 km - Castelul Corvinilor unul dintre cele mai apreciate castele din Europa vizitat anual de peste 70. 000 de turisti - 30km - Castelul Lupilor - 25km - Cetatea Devei - 50km - Parcul National Retezat - 'Bijuteria Carpaților' - Parcul National Grădiștea Muncelului Cioclovina - amenajarea hidroenergetică Râul Mare Retezat - lanțul de lacuri de acumulare Casa Anca a fost creată să satisfacă exigențele unui client obisnuit cu servicii de bună calitate. Vă așteptăm cu drag!
About Your Property:
Casa Anca is a family-arranged again separated from the main dwelling, providing an intimate setting for tourists, a large natural setting, ideal for quiet and relaxation at the foothills Retezat. Located in a quiet part of town, here you can enjoy ambiance achieved by arranging a generous accommodation, rest and relaxation properly equipped, each matrimonial room with bathroom, LED TV, wireless Internet, spacious living room with dining fully equipped kitchen, covered terrace, modern pavilion, swing and grill in the courtyard. Your cars. They can be parked safely in the proper place on site. The location is in the heart of the country Haţeg-Haţegului, 5 minutes (walking) from the center in a quiet and safe, affordable all distances and religious sights in the area: - Prislop Monastery - 14 km, - Churches built by feudal lords, who enjoyed hereditary privileges: Densus Stone Church, the oldest church in Romania where sermons are longer - 10km Orlea Santamarie stone church from XIII and Kendeffy castle built in 1702 in Baroque style - 2km Strei church built in Romanesque-Gothic style - 10km 7km stone church in Sânpetru medieval church of Ostrov - 12km - Colt monastery - 17km - Geopark dinosaurs and dwarf dinosaurs House; - Reserve bison from Haţeg - Museum of Haţegului - The archaeological site of Ulpia Traiana Sarmizegetusa, the capital of Roman Dacia - 15 km - The archaeological site of Sarmizegetusa, capital of Dacia - 45 km - Corvin Castle one of the most popular castles in Europe visited annually by more than 70 000 tourists - 30km - Ice Wolves - 25km - Fortress Deva - 50km - Retezat National Park - 'Jewel of the Carpathians' - National Park Grădiştea Muncelului Cioclovina - Great River Hydropower Retezat - the chain of lakes House Anca was created to satisfy the requirements of a customer accustomed to good quality services. You're welcome!
Hațeg, Hunedoara, România
Ascunde numereleAfişează numereleHide numbersShow numbers