Hotel Stefania Costinești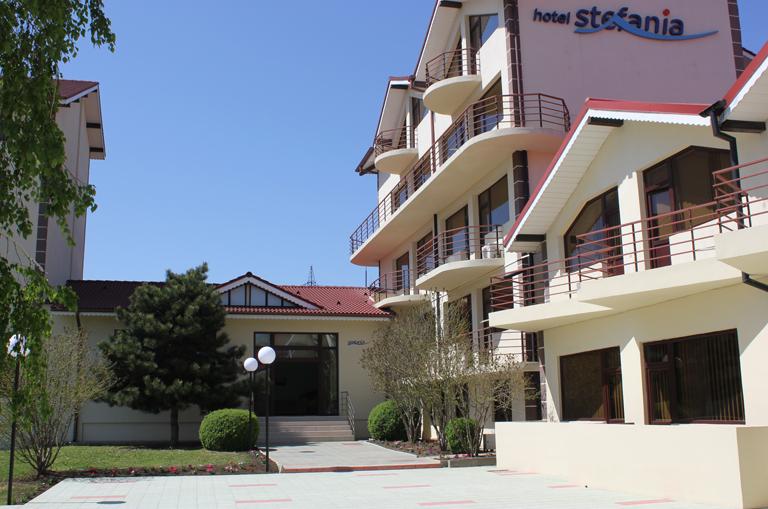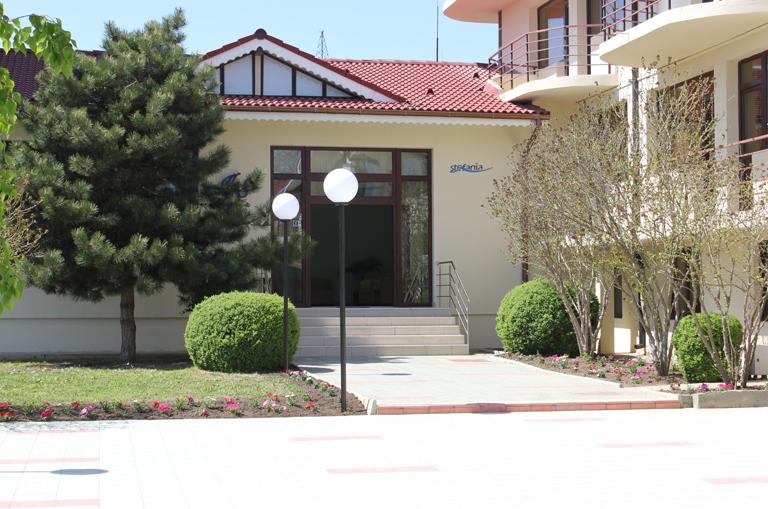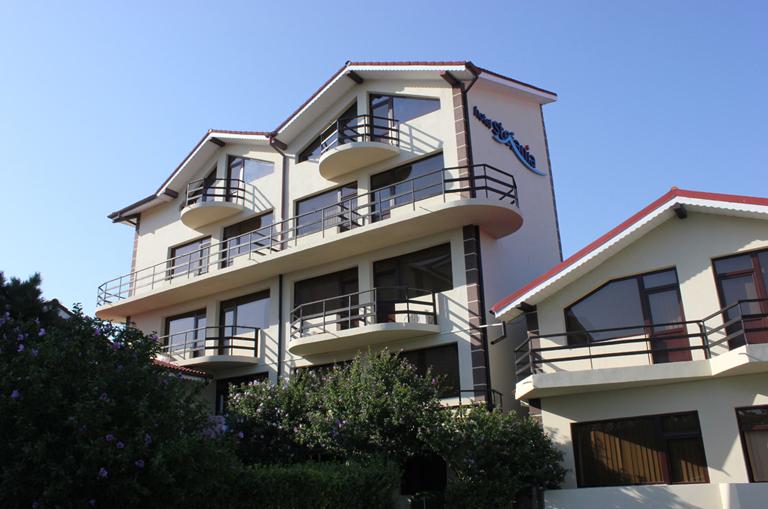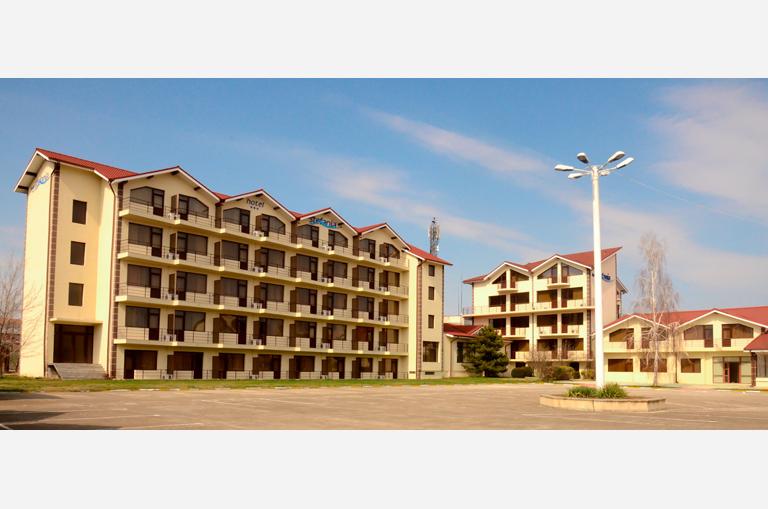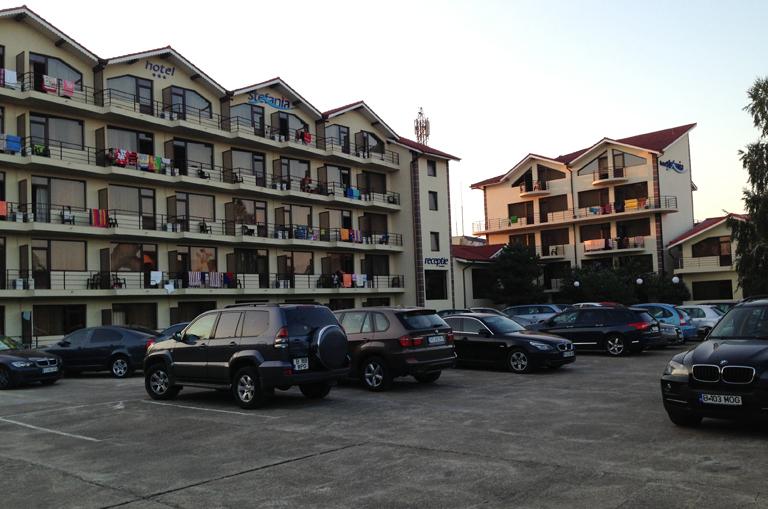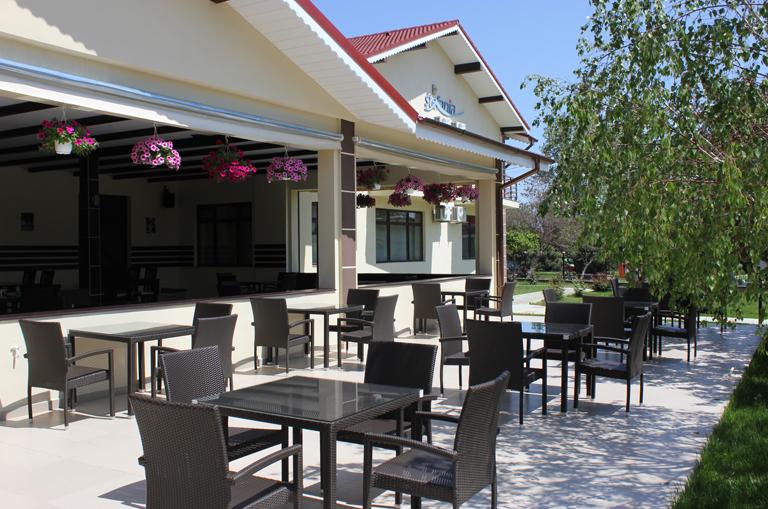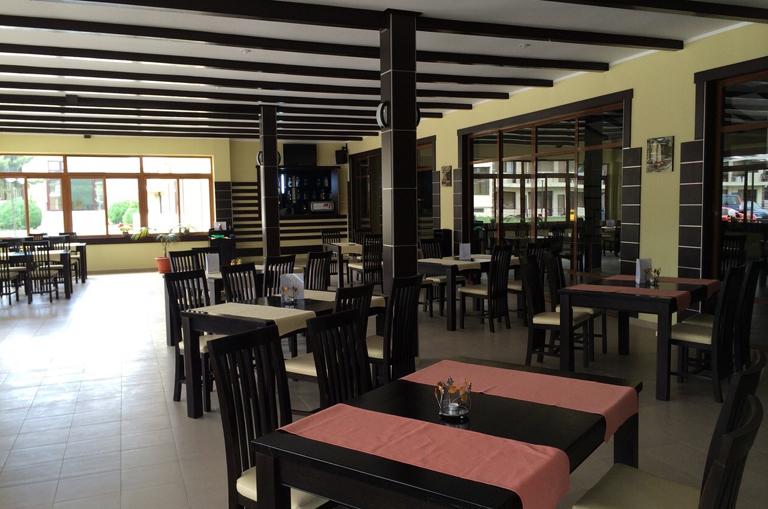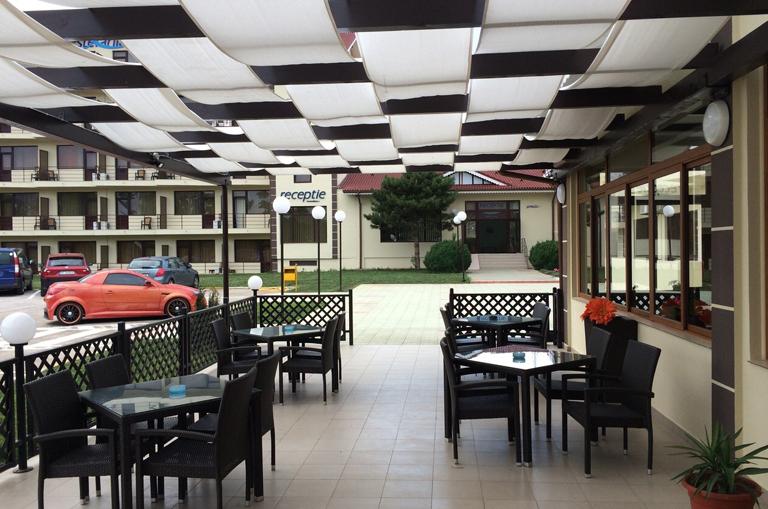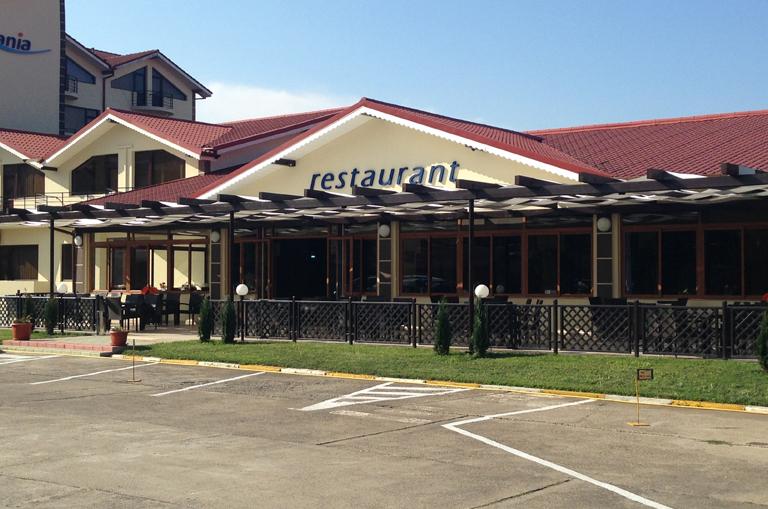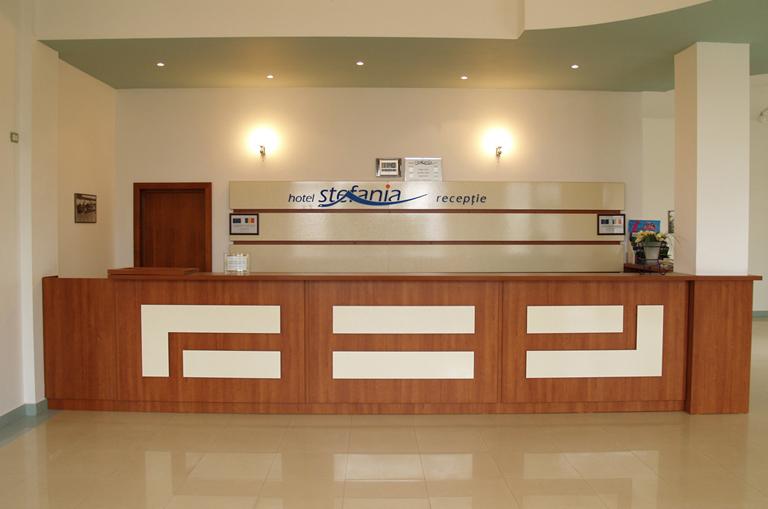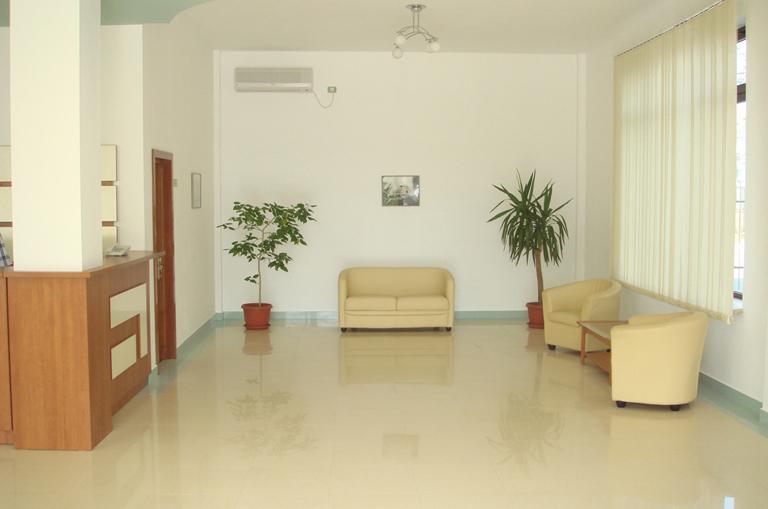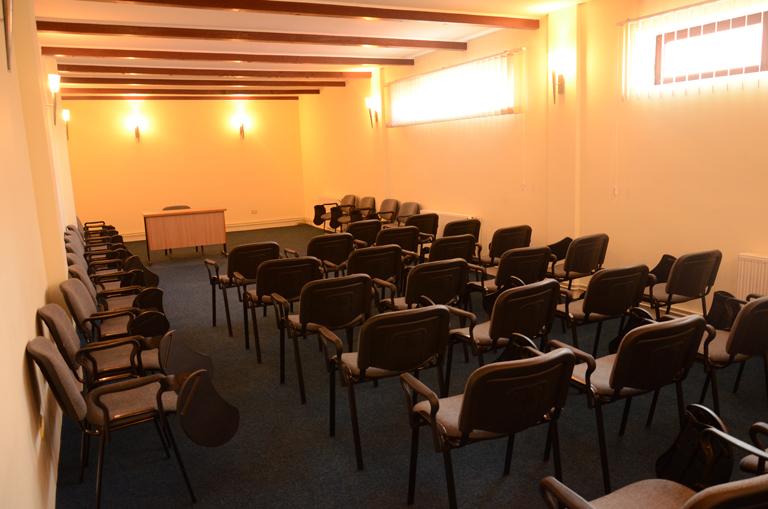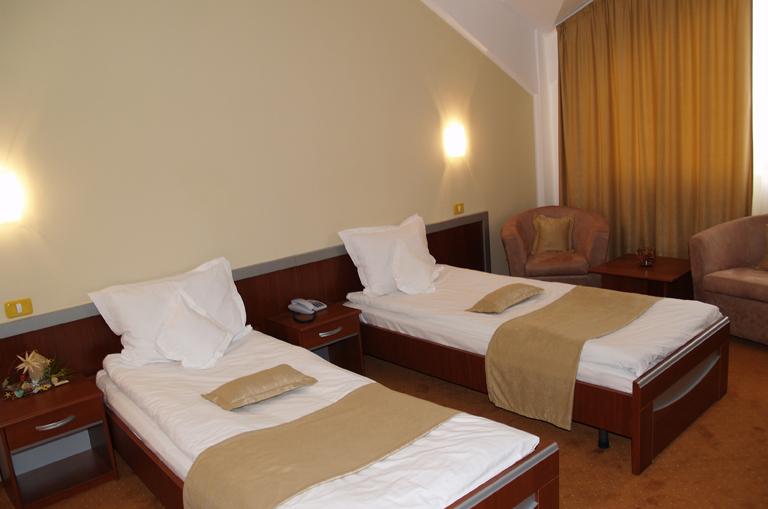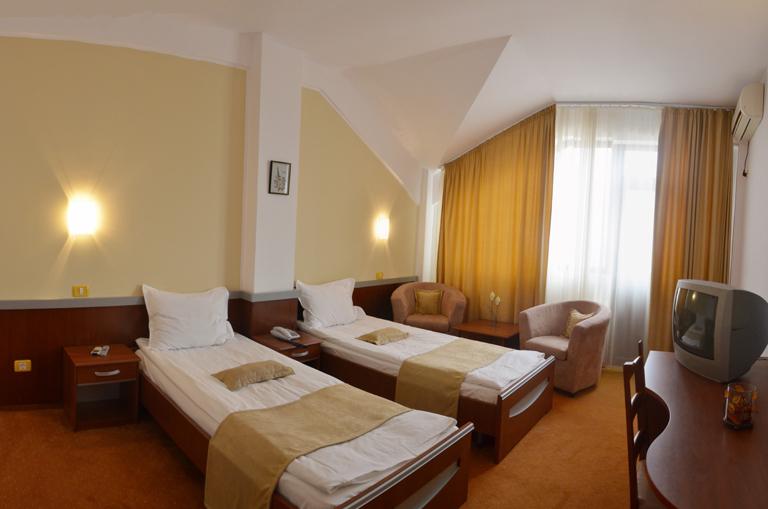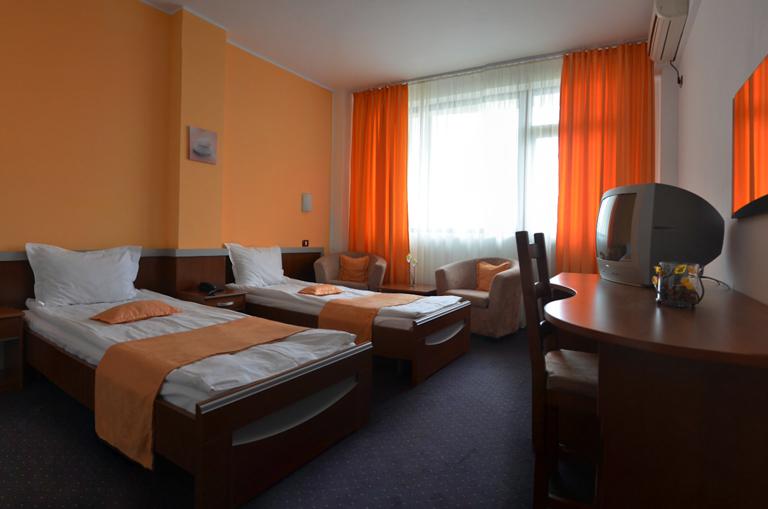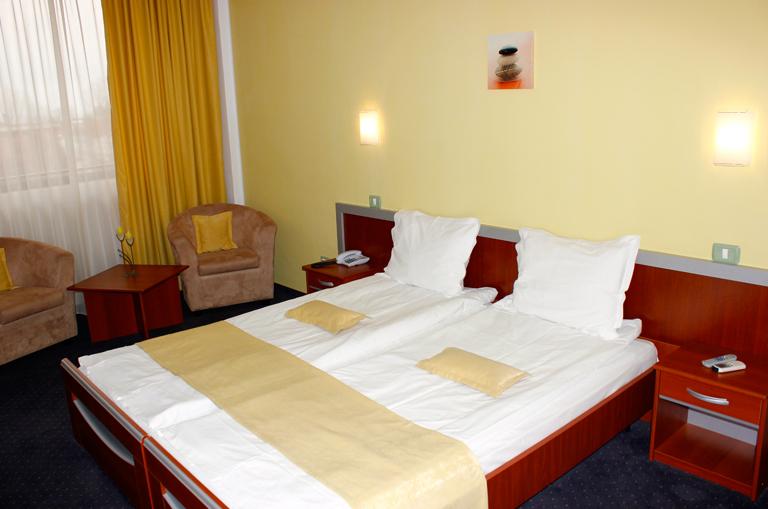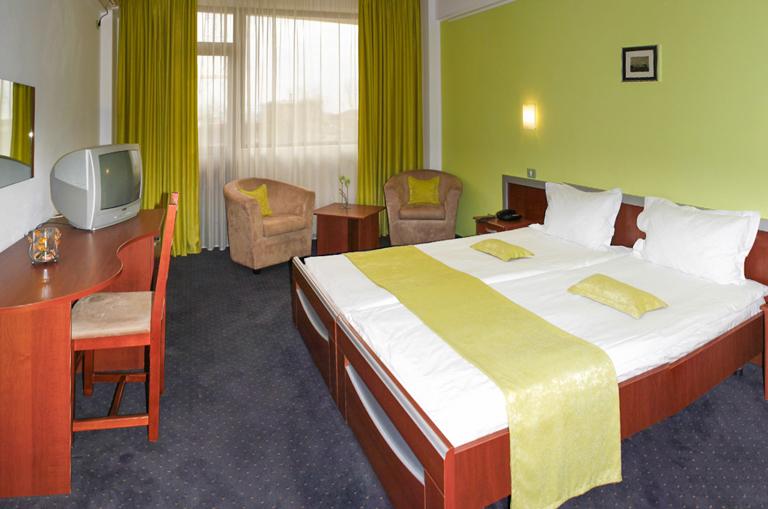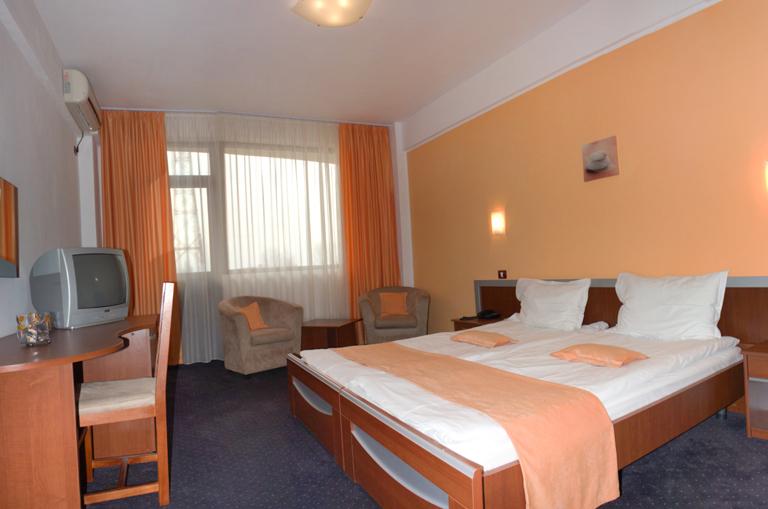 Descriere Proprietate:
Hotelul Stefania, amplasat in centrul statiunii litorale Costinesti, intr-un spatiu linistit, la doar 200 de metri de Marea Neagra, ofera servicii si dotari de inalta calitate pentru turistii care prefera sa petreaca un concediu placut pe litoralul romanesc. Hotelul Stefania este clasificat la 3*** si are o capacitate totala de 190 de locuri distribuite in: Hotel 3*** – 40 camere duble cu dotari de 4 stele; Hostel 3*** - 10 camere duble cu dotari de 3 stele; Hostel 3*** – 41 camere duble si 3 apartamente cu dotari de 3 stele (Hotel pentru tineret). Camerele hotelului de 3*** dispun de dotari superioare: au o suprafata de 24mp, sunt complet mochetate, mobilate modern, dispun de aer conditionat, televizor, frigider, telefon, internet, vedere spre est (etajele superioare au vedere la mare), balcon, baie utilata la standarde moderne, uscator de par. Nefiind cu nimic mai prejos in ceea ce priveste curatenia si calitatea serviciilor, camerele hostelului de 3*** au o dimensiune de 18 mp, sunt complet mochetate, sunt dotate cu televizor, telefon si frigider, au balcon si baie proprie complet utilata. O parte din camerele hostelului au disponibil aer conditionat. Turistii hotelului Stefania se pot bucura de un restaurant elegant, spatios, dotat cu aer conditionat si mobilier modern, dar si de terasa acoperita, ideala pentru petrecerea zilelor toride de vara. Hotelul dispune de sala de conferinte dotata cu aer conditionat si aparatura specifica. Intinderea mare si frumusetea curtii interioare, impreuna cu parcarea proprie a hotelului, completeaza confortul turistilor nostri.
About Your Property:
Hotel Stefania, located in a quiet area in the center of the seaside resort Costinesti, just 200 meters from the Black Sea, offers high quality services and facilities for tourists who prefer to spend a pleasant holiday on the Romanian seaside. Hotel Stefania is classified 3*** and has a total accommodation capacity of 190 distributed in: Hotel 3*** - 40 rooms with 4-star facilities; Hotel 2** - 10 rooms with 3-star facilities; Hostel 3*** - 41 double rooms and 3 apartments with 3-star facilities. 3*** hotel rooms feature superior amenities: have a 24sqm area, fully carpeted, newly furnished, with air conditioning, TV, refrigerator, phone, internet, overlooking the east (upper floors have sea) balcony, bathroom equipped to modern standards, hair dryer. Being nothing less in terms of cleanliness and service quality hostel rooms have a size 3*** 18sqm, fully carpeted, equipped with television, telephone, refrigerator, balcony and fully equipped bathroom. Part of the hostel rooms have air conditioning available. Hotel Stefania's tourists can enjoy a spacious and elegant restaurant, equipped with modern furniture and air conditioning, and also a coverred terrace, ideal for enjoying hot summer days. The hotel also has 2 conference rooms with 60 seats each equipped with air conditioning and specific equipment. The large and beautiful courtyard, together with the private parking, complete the comfort of our guests. Pleasant stay!
Entertainment & Family services:
Business facilities:
Meeting/banquet facilities
Strada Tineretului 7, Costinești, Constanța, România
Ascunde numereleAfişează numereleHide numbersShow numbers