Stylish Studio Kronstadt Brașov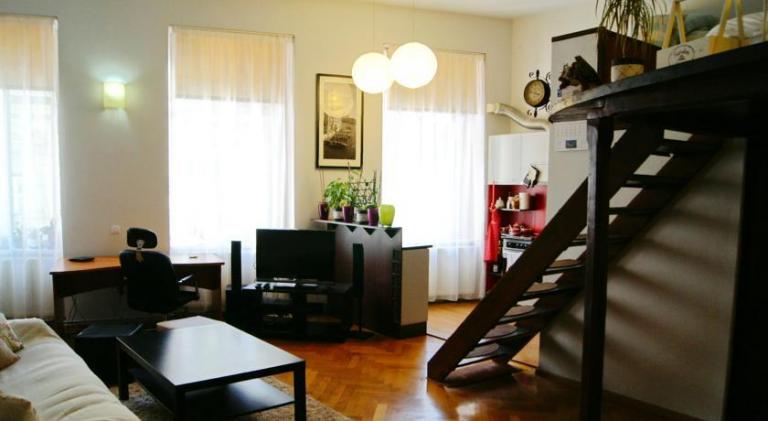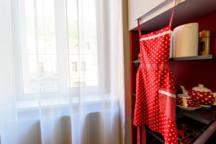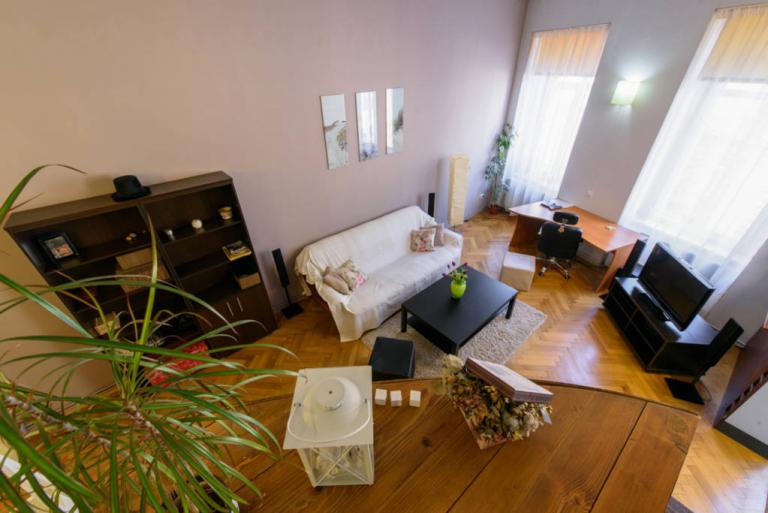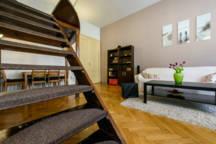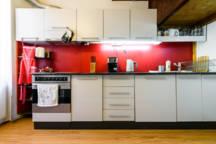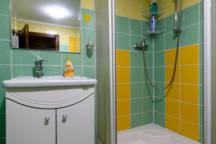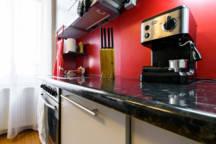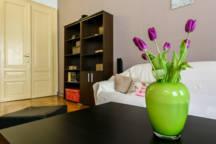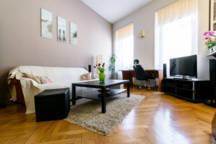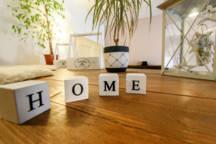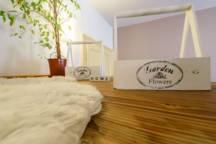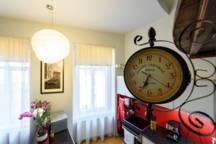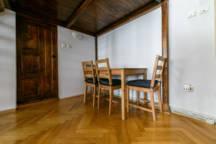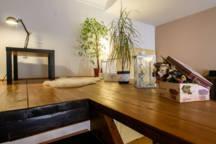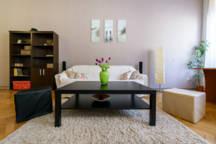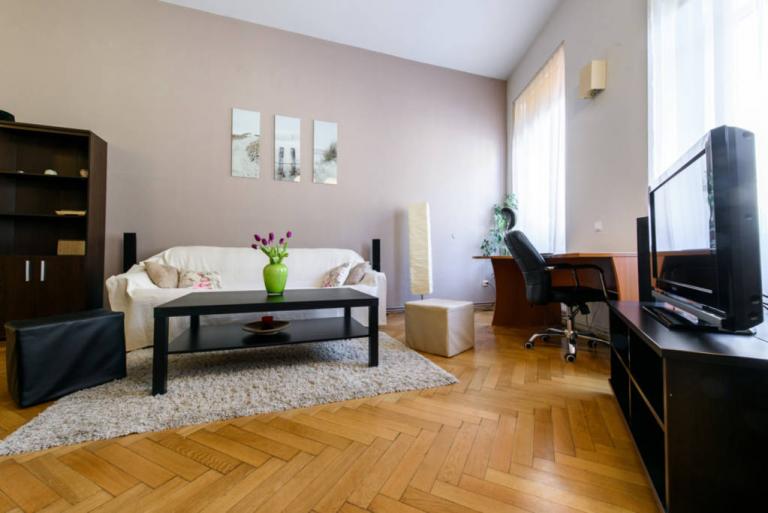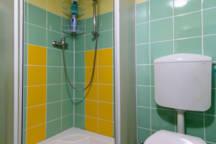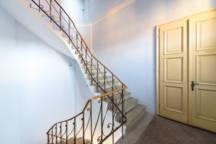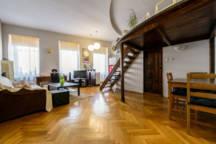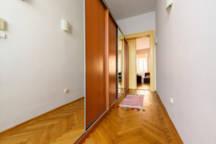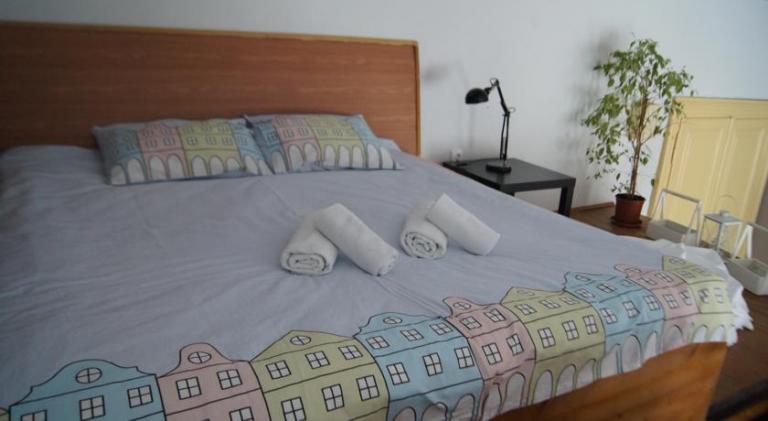 Descriere Proprietate:
Acest studio încântător este ideal pentru 2-4 persoane, are 58 mp și este situat chiar în centrul Brașovului, la etajul 1 al unei case istorice din 1875. Spatiul a fost ingenios organizat de un designer de interior, împărțind acest apartament spațios într-o cameră de zi (cu o canapea extensibila), o platformă suspendată (cu un pat dublu, mărime king: 2 * 1, 9 mp), o bucătărie, o baie (cu duș) și un hol de intrare cu spații de depozitare generoase. Inundat de lumină și având ziduri groase de cărămidă, apartamentul e răcoros vara și foarte călduros în timpul iernii. Panorama este deosebita, spre zona istorică și muntele Tâmpa. Garsoniera oferă un Tv Hd de 32 inch cu peste 100 de canale naționale și internaționale, internet wireless de mare viteză, alarmă, bucătărie complet utilată (frigider, cuptor cu microunde, expressor, aragaz electric, prăjitor de pâine, ceainic electric), mașină de spălat rufe, uscător de păr, fier de călcat și altele. Apartamentul este situat în inima orașului vechi, la câțiva pași distanță de Piața Sfatului, Biserica Neagră (cel mai mare monument în stil gotic din România), strada Republicii (strada pietonală principală), Strada Sforii (una de cele mai înguste străzi din Europa), Primăria, zeci de cafenele, restaurante și multe alte puncte de interes. Stația de autobuz se află la 400 m distanță, deși majoritatea punctelor de interes sunt foarte aproape. Există o parcare publică plătită în fața casei, dar la 60 m distanță pot fi găsite și locuri de parcare gratuite (pe Str. Castelului). Vom face tot posibilul pentru a vă face șederea cât mai confortabilă, simțindu-vă în studioul nostru ca acasa. Veți găsi aici toate elementele de bază de care aveți nevoie: prosoape, lenjerie de pat, cafea, ceaiuri, ustensile de bucătărie, articole de toaletă, kit de cusut, umbrele și multe altele.
About Your Property:
This charming studio has 58 sqm (624 sq ft) and is located in the very center, on the 1st floor of a historical house from 1875. The space was ingeniously organized by an interior designer, dividing this spacious apartment into a living room (with an extensible couch), an upper platform (with a king double bed: 2*1.9 sqm), a kitchen, a bathroom (with shower) and an entrance corridor with storage closets. Light-flooded, cool in the summer and very warm in the winter, with a great view towards historical houses and the Tampa mountain. The studio provides a 32 Inch HDTV with Satellite (over 100 national & international channels), high speed wireless internet, alarm, fully equipped kitchen (refrigerator, espresso machine, microwave oven, electric stove, toaster, electric kettle), washing machine, hairdryer, iron and others. The apartment is located in the heart of the old town, few steps away of the main square (Council Square), the Black Church (the largest Gothic style monument in Romania), Republicii street (the main pedestrian street), Rope street (one of the narrowest streets in Europe), the City Hall, dozens of cafes, restaurants and many other points of interest. The bus stations is 400 m away, although everything of interest is really close (in case you need to move around, taxi is very cheap in Brasov, so highly recommended). Paid public parking exists in front of the house (costs less than 4 euro per day) or free parking can be found 60 m away (on Castelului street). We'll do our best to make your stay as comfortable as possible and make you feel like home. The studio provides all the basics you need: sewing kit, umbrellas, teas, kitchenware, toiletries, towels, linen and many more.
Strada Nicolae Bălcescu 47, Brașov 500019, România
Ascunde numereleAfişează numereleHide numbersShow numbers