Hotel Ambasador București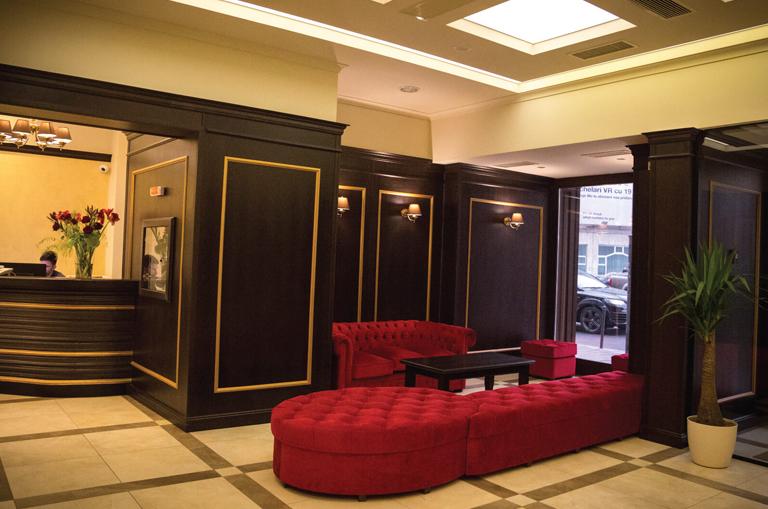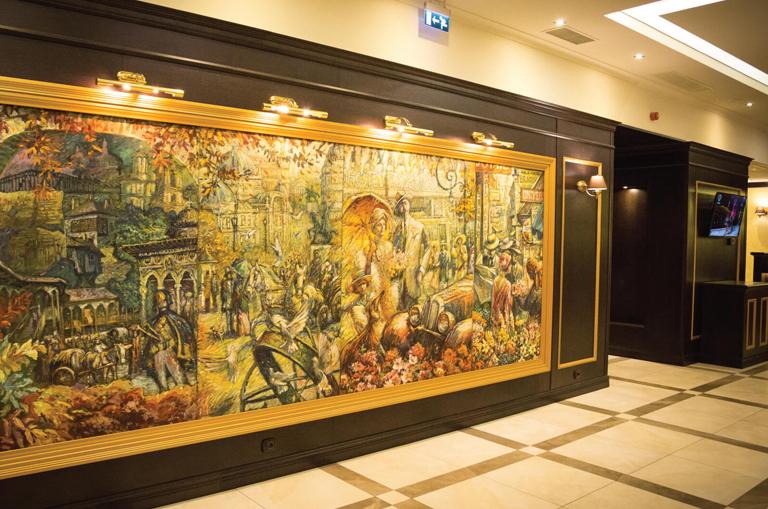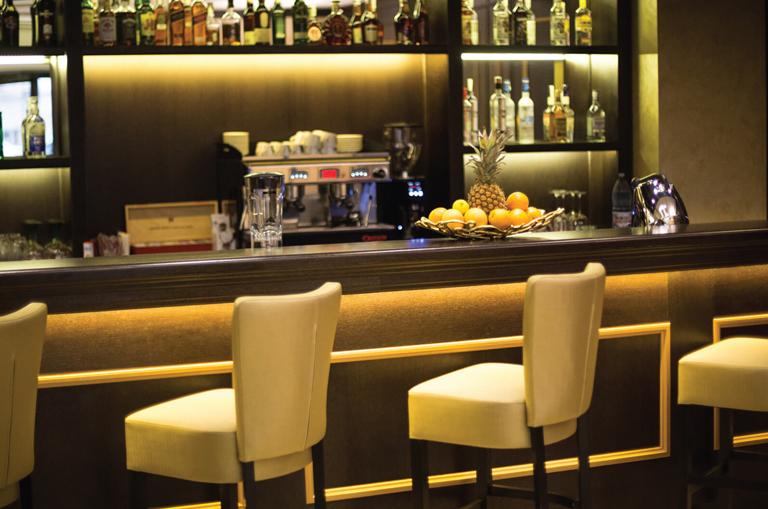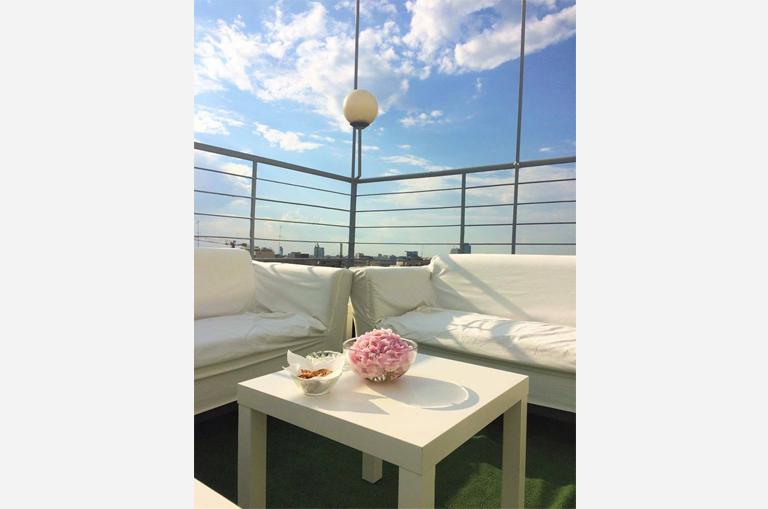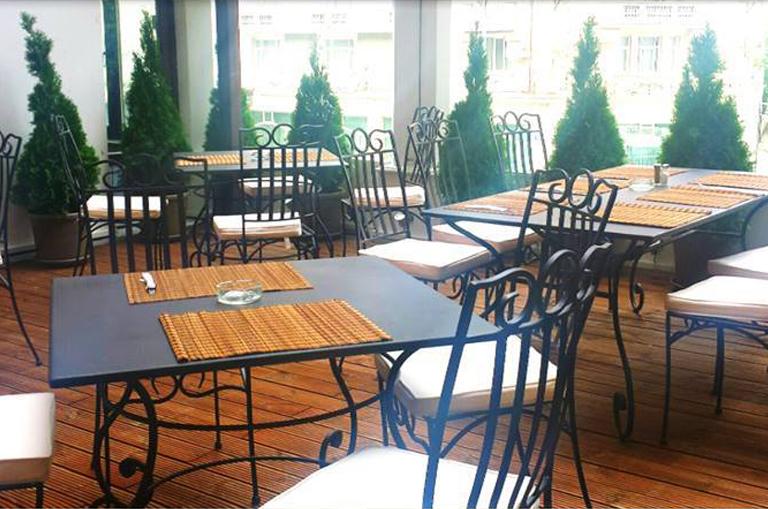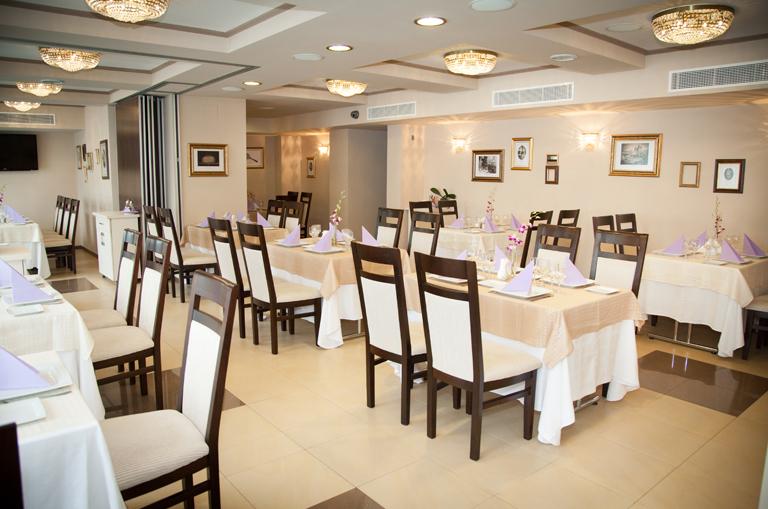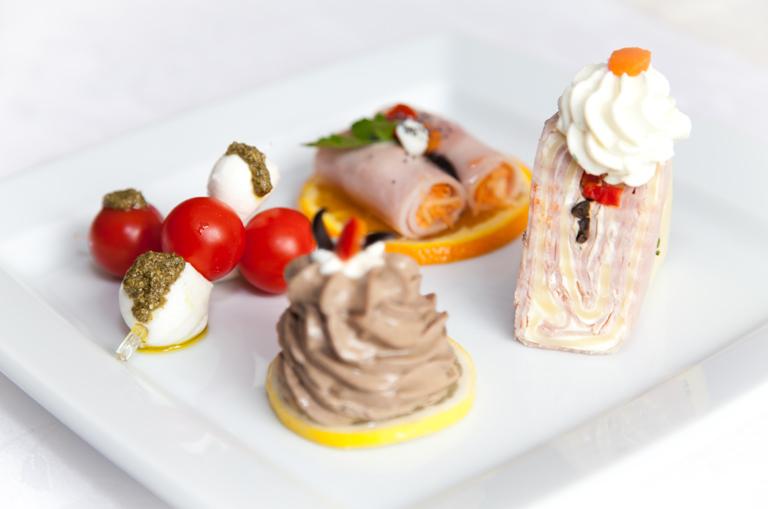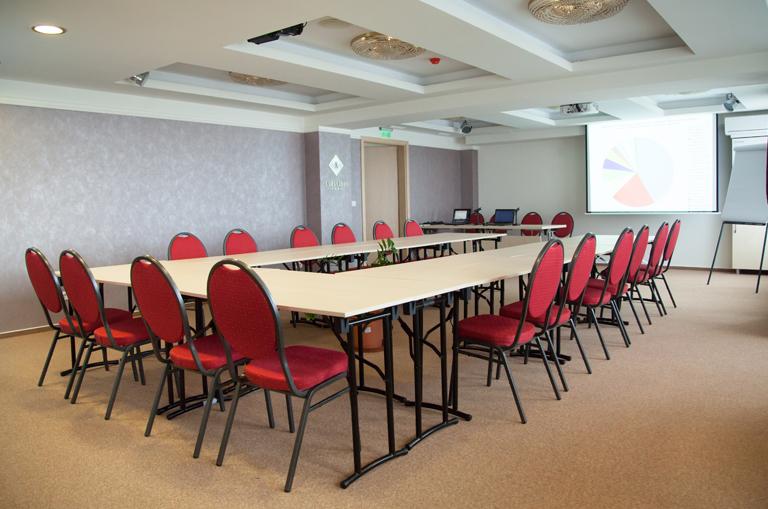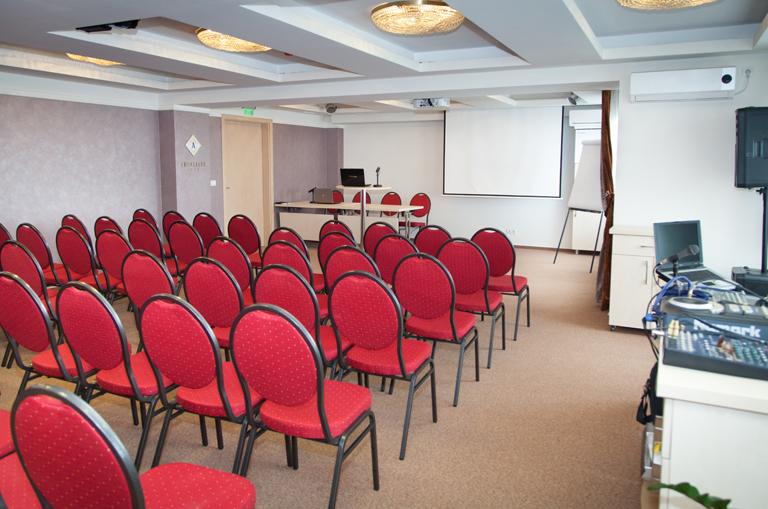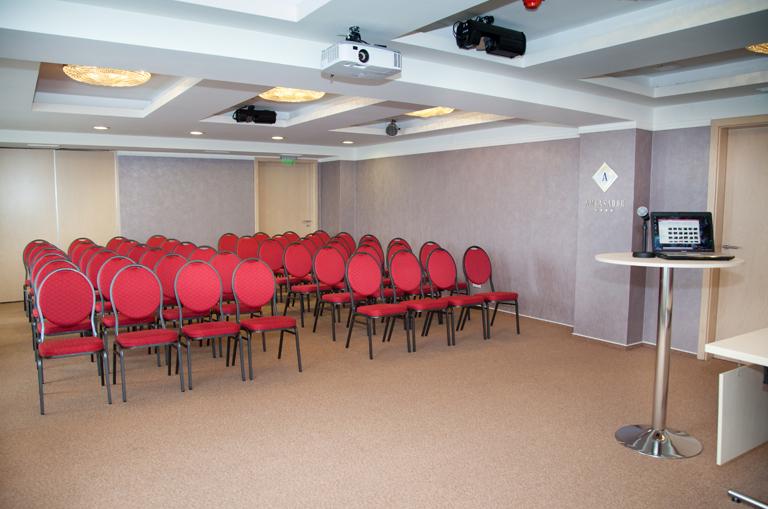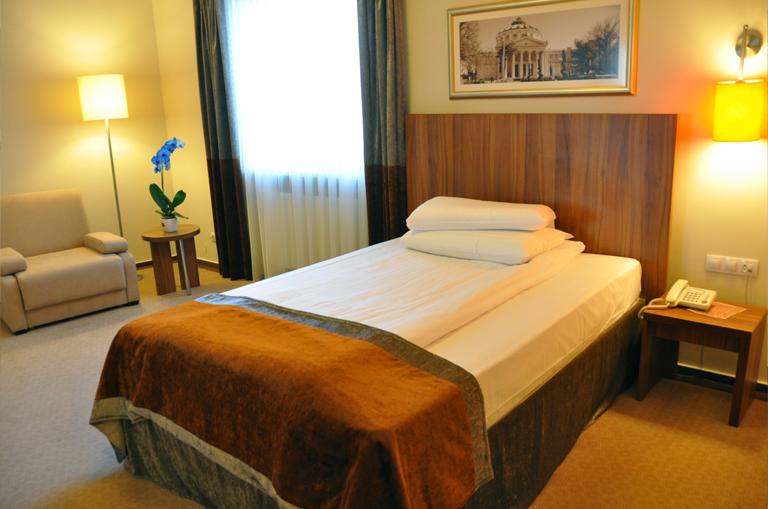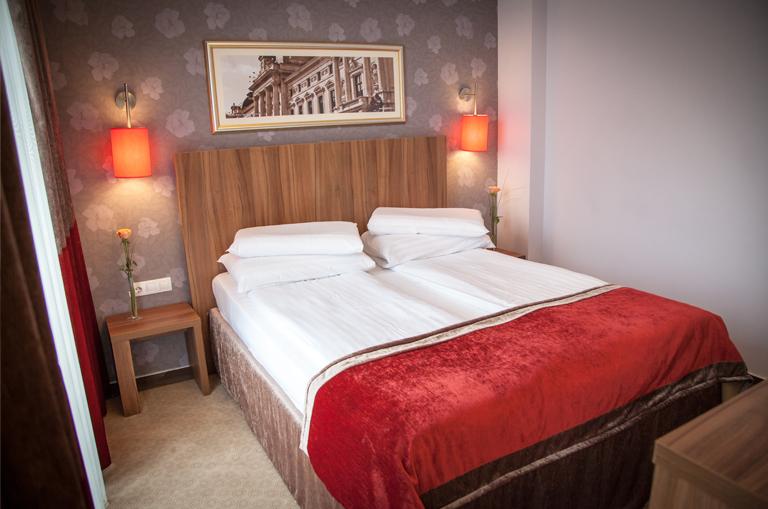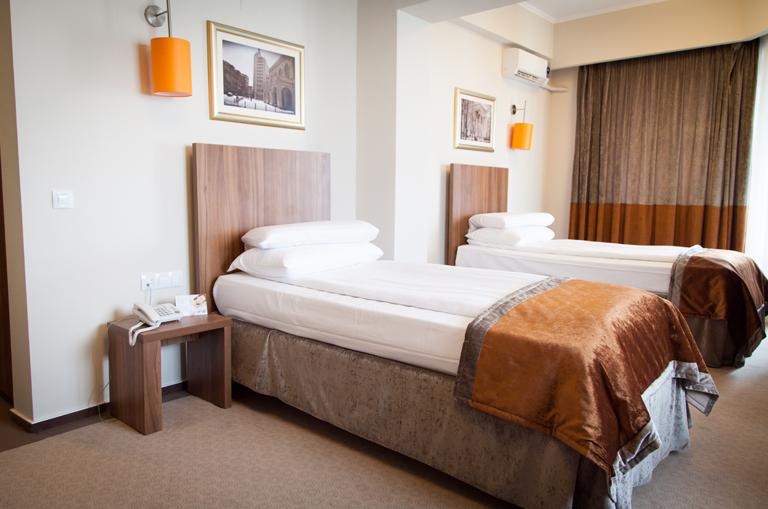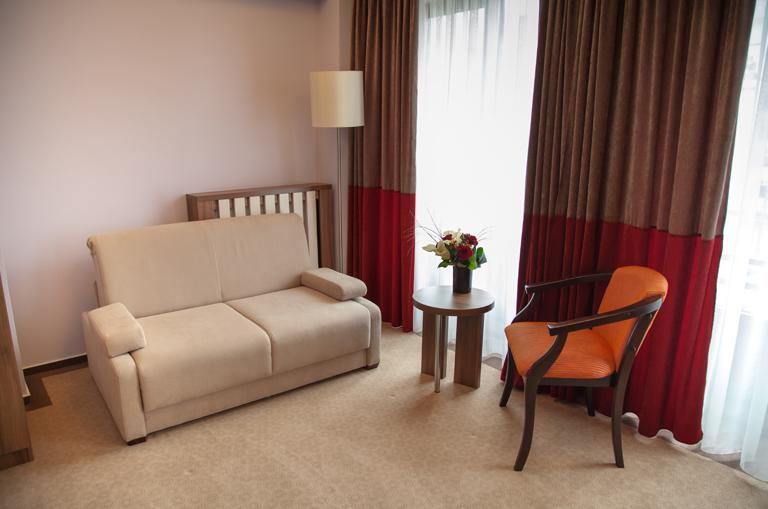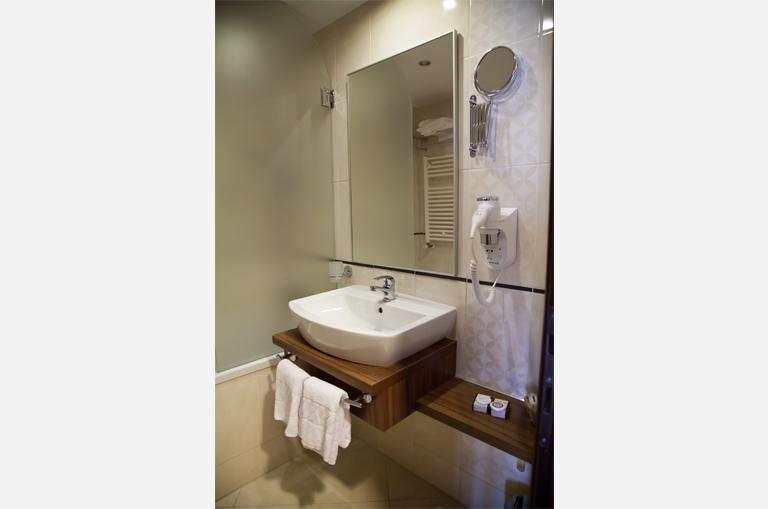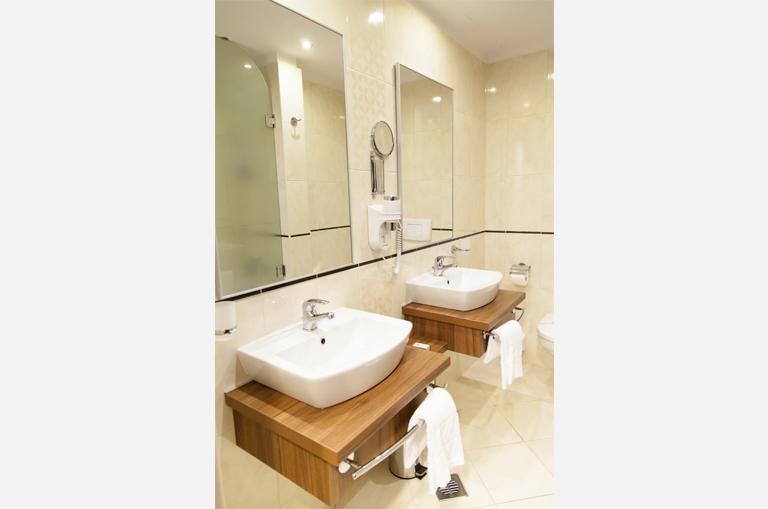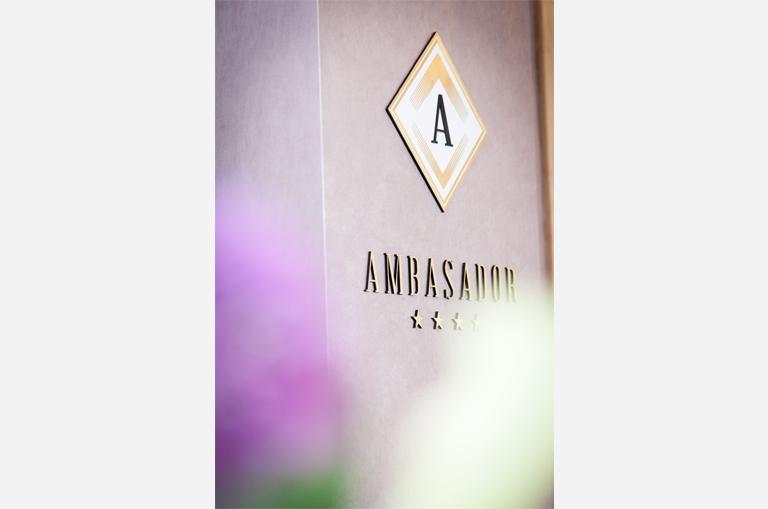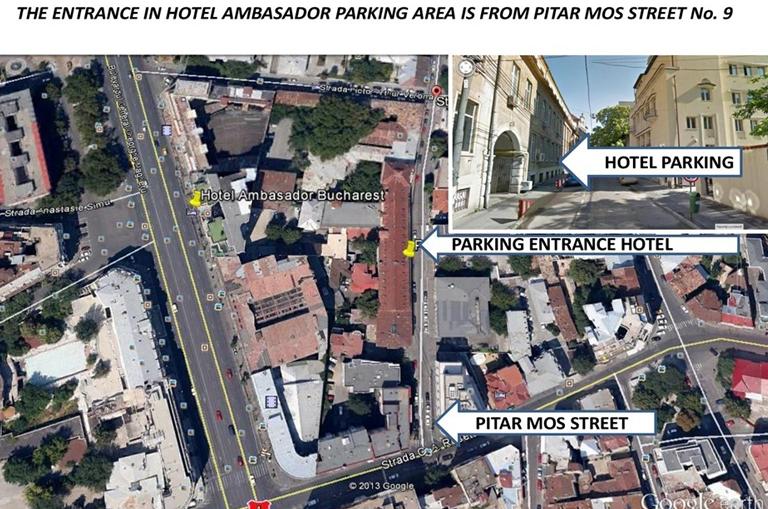 Descriere Proprietate:
Cu o bogată istorie, ce se întinde de-a lungul a peste 75 de ani, Hotelul Ambasador poate fi considerat o emblemă a Bucureștiului și un punct de reper din punct de vedere al calității și varietății serviciilor pe care le oferă în cele 99 de camere, un restaurant și 2 săli de conferință.Alături de amplasarea strategică în centrul Capitalei, pe Bulevardul Magheru, între Piața Romană și Piața Universității, hotelul oferă tuturor celor care îi trec pragul facilități demne de luat în seamă Într-o atmosferă relaxantă impregnată de accentele istorice ale unei clădiri monument de arhitectură, restaurantul hotelului vă oferă o mare varietate de specialități culinare pregătite cu pasiune de către bucătarii noștri.Cu o capacitate de aproximativ 65 de persoane, restaurantul situat la etajul I este deschis zilnic intre orele 07:00-22:00. Clienții hotelului Ambasador sunt poftiți să savureze în fiecare dimineață între orele 07:00-10:00 mic dejunul care conține o variată selecție de ceaiuri, cafea, lactate, brânzeturi, mezeluri, preparate calde, fructe proaspete, sucuri naturale Noua terasă a hotelului vine ca o extensie a restaurantului nostru , fiind un loc elegant, unde oaspeții se pot bucura de o cafea sau o cină , însoțiți de imaginea panoramică a întregului bulevard Magheru. Sala de conferințe are o capacitate de 100 de persoane în aranjament tip teatru. Spațiul este unul modular și poate fi împărțit în 2 săli de conferințe. Sala dispune de lumină naturală, spațiu pentru pauza de cafea, dulap și baie Echipamente tehnice : Videoproiector Retroproiector Ecran de proiectie DVD Player Monitor Plasma/TV Imprimanta si multifuntionale Flipchart si whiteboard Instalatie de sonorizare - 1 microfon wireless si 2 fixe Internet de mare viteza Obturatoare automate de lumina Prioritatea noastră este satisfacția clienților!
About Your Property:
Rich in history, dating back over 75 years,Ambasador Hotel can be consider an emblem of Bucharest and a landmark in terms of quality and variety of the services offered in its 99 rooms, one restaurant and 2 conference rooms. Aside from the strategic location in the center area of the Capital, on Magheru Boulevard, between Piata Romana and Piata Universitatii, the hotel offers noteworthy facilities to all those who become its guests. In a relaxing atmosphere, imbued with the historic features of an architectural monument, the restaurant of the hotel offers you a great variety of culinary specialties cooked by our passionate chefs. With a seating capacity of approximately 65 people, the restaurant situated on the first floor is opened daily between 07:00-22:00 hours. The clients of Ambasador Hotel are welcomed to enjoy the breakfast every morning between 07:00-10:00 hours, offering a wide selection of tea, coffee, dairy products, cheeses, cold meats, warm dishes, fresh fruits, juices. The new terrace of the hotel comes as an extention of our Restaurant, being an elegant place where guests can enjoy a coffee or dine, accompanied by the panoramic image of the entire Magheru boulevard. The conference room has a capacity of 100 people in amphitheater arrangement; it is a modular one and it can be split in 2 conference rooms.The room has natural light, a coffee break space, wardrobe and bathrooms Technical equipment: Projector NEC/4200 Overhead equipment Automatic projection screen DVD Player Monitor/Plasma TV Printer and multifunctional equipment Flipchart and mobile whiteboard Sound system/ 2 wireless microphones and 2 fixed High speed internet connection Our priority is our guest's satisfaction!
General facilities:
Facilities for disabled guests
Food & Drink:
Special diet menus (on request)
Transport:
Shuttle service (surcharge)
Reception services:
Private check-in/check-out
Express check-in/check-out
Business facilities:
Meeting/banquet facilities
Bulevardul Magheru nr. 8-10, București 010332, România
Ascunde numereleAfişează numereleHide numbersShow numbers